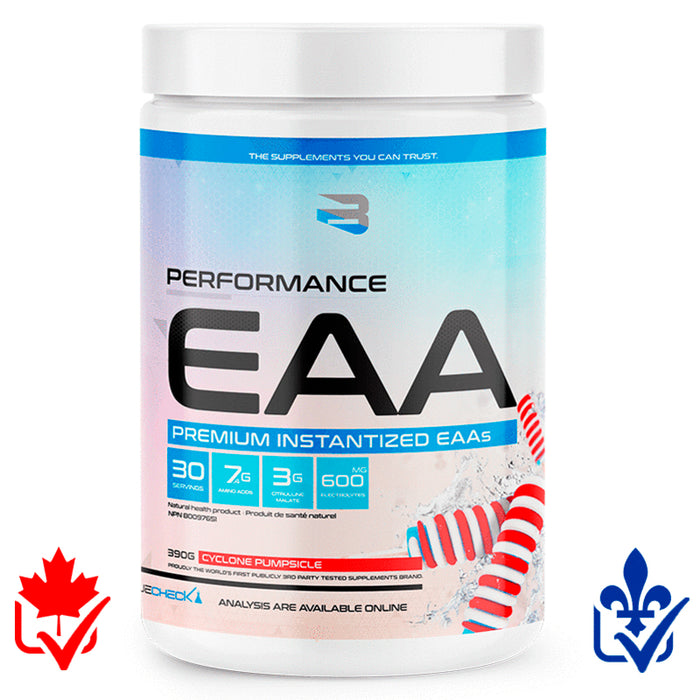 Believe Supplements Performance EAA 30 Serv
EAA combines 9 essential amino acids, three of which are BCAAs (leucine, isoleucine, valine), in addition to histidine, lysine, methionine, phenylalanine, threonine and tryptophan.

It generates protein synthesis, necessary in the construction of muscle tissue.

It helps to gain muscle and prevents muscle loss.