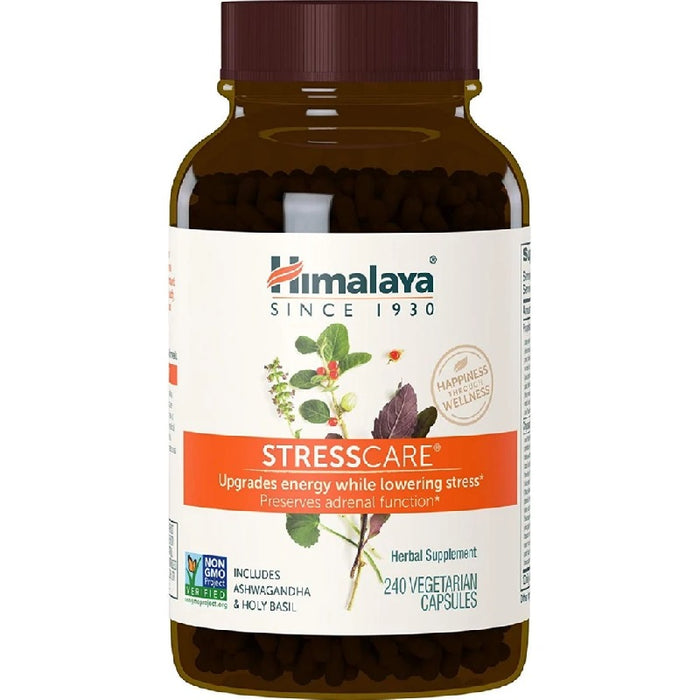 Himalaya Stress Care 240's
For a calm mind, and vitality and metabolic wellness, count on StressCare.
StressCare supports the quick resolution of stress in the body and reinforces recovery from periods of duress and physical exertion. It relaxes the muscles and calms the mind.
StressCare promotes a full-night's rest and wakeful mornings and includes prized adaptogens such as Ashwagandha, Holy Basil, and Turmeric in a synergistic blend to support you in times of physical fatigue and emotional exertion.
Safe for long term use.
Packaging
240 Vegetarian caps
Suggested Use
Take 2 caps twice daily with meals
About Himalaya Herbals
Since its founding in 1930, Himalaya Healthcare's goal has been to bring its customers safe, natural and innovative formulas for a richer and happier life. Drawing on a treasure of the world's finest Indian herbs, Himalaya products are the result of significant research. Through careful product development and testing, Himalaya is now endorsed and trusted by over 250,000 herbalists worldwide.