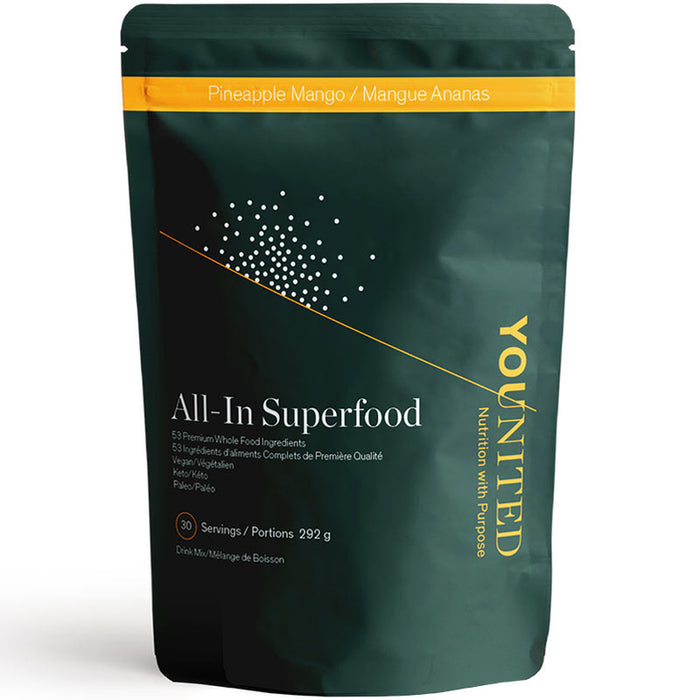 Younited All-In Organic Superfood
Ideal for the whole family, our ALL IN ORGANIC SUPERFOOD provides the ultimate variety of vegetables, sea vegetables, fruits, mushrooms, and herbs. Perfect for getting us to our 6-8 servings of veggies and fruits per day, with thea dded bonus of providing over 50% of the RDA of 20 vitamins and minerals in each delicious scoop. All from 100% ORGANIC food sourced ingredients!
Features & Benefits
• 53 ORGANIC food ingredients
• 3 products in 1: Greens, Fruits, and Multivitamin
• Supports Energy production
• Supports Immune function • Provides antioxidant protection • Naturally alkaline, boosts detoxification
• Sweetened with Organic stevia
• No artificial anything
• Paleo, Keto, Vegan friendly
Made in Canada from domestic and imported ingredients.
May contain: sulphites, gluten, milk, eggs, soy, peanuts, tree nuts, fish, shellfish, wheat, sesame, and mustard.